Brazilian Jiu Jitsu / Submission Grappling
Douglas Esposito Brazilian Jiu-Jitsu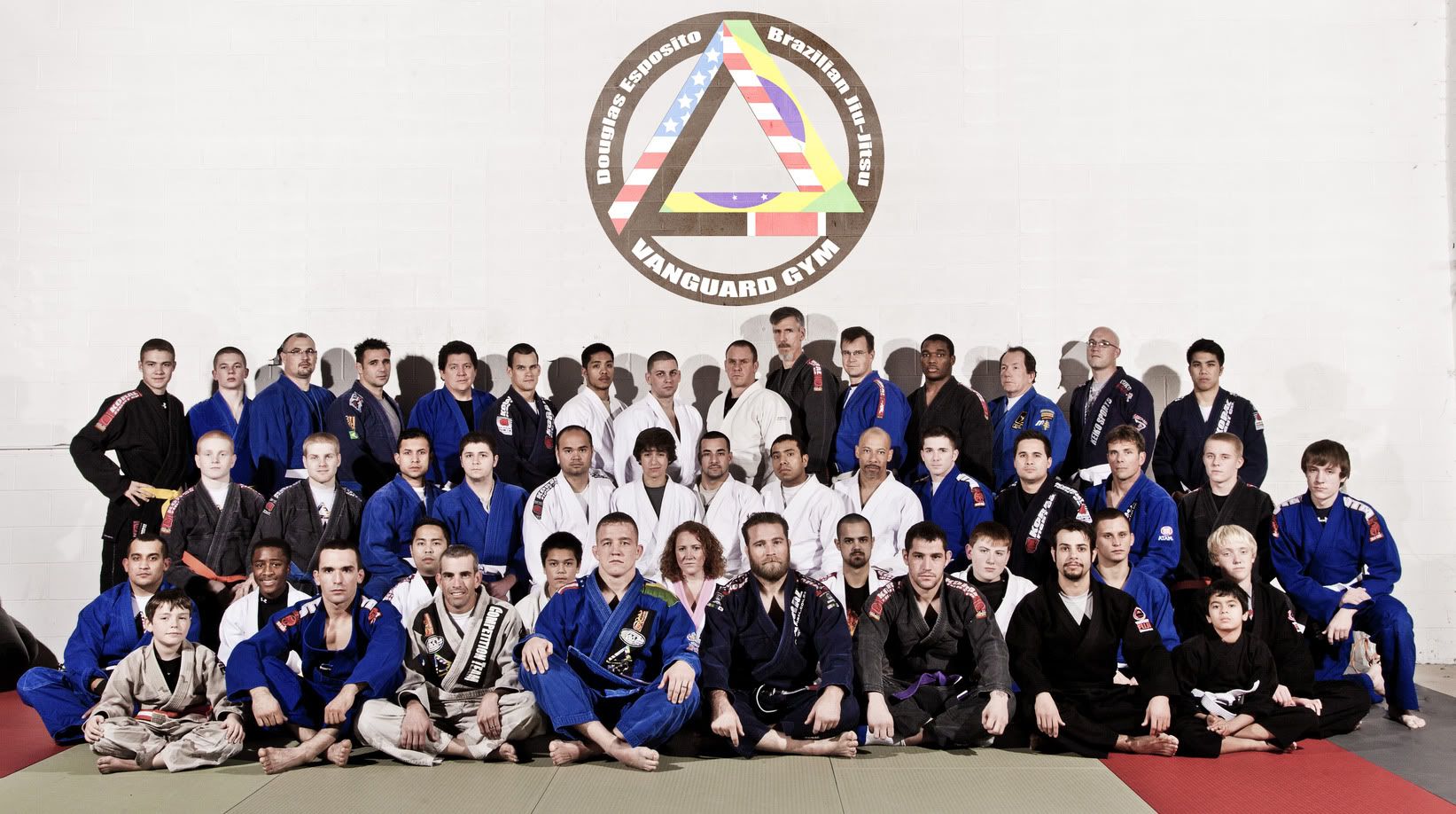 Vanguard BJJ Video from Vanguard Gym on Vimeo.
Vanguard Gym provides daily classes in Brazilian Jiu-Jitsu (BJJ), also known as Gracie Jiu-Jitsu, and Submission Grappling. BJJ is the devastatingly effective ground fighting style which incorporates the takedowns of Judo with the ground techniques that the Gracies brought to public attention in the UFC or Ultimate Fighting Championships TM.
Learn technical grappling which will allow you to defend yourself with arm-locks, leg-locks, and chokes. Participate in traditional gi and no-gi submission wrestling sessions available depending on your training focus or goals. Our proven and effective fighting techniques have been developed and passed directly down from, and through, Rickson Gracie , Jeorge Pereira, and Leo Dalla to our Brazilian Jiu-Jitsu Black Belt head coach, Doug Esposito, and our assistant coaches, who work side-by-side with students daily on new techniques and reaching their goals. You will not find a more accessible coach with more time spent providing adult learners in effective self-defense, combatives, and competition level jiu-jitsu instruction.
Click here to check our schedule for Brazilian Jiu-Jitsu classes at all of our locations.
Vanguard Gym is proud to be a member of the Big Brothers Competition Team.